Teach fun and exciting English classes for teens and adults to help them grow strong in the English language.
Enjoy a flexible schedule
Benefit from our large pool of students
Earn a competitive salary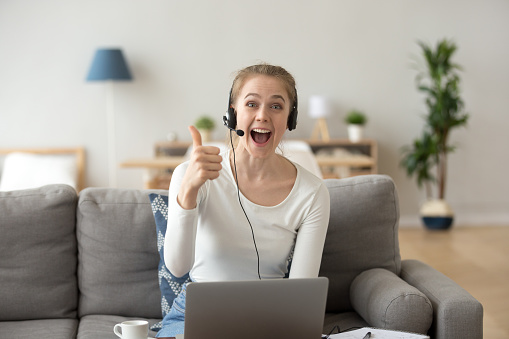 We are looking to hire strong teachers who will help our students thrive !
Expand their vocabulary, better their grammar, improve their pronunciation and overall boost their confidence !
Lessons are 50 minutes long and are we provide you with clear lesson plans and activities.
Teach:
General English for teenagers (12 to 18 years old)
General English for adults
Business English
Exam preparation fro TOEFL and IELTS
Minimum preparation time as we provide you with all the lesson plans and activities !
Teach with our step by step curriculum
Encourage students to actively participate
Have fun ! If you are having fun, your students will too.
My Maple Tree – Recruitment – Why work with us:
We are a dedicated and available team and are happy to assist you with any queries you may have. As we know you teachers are busy people we do our best to respond swiftly.
We give you access to a large pool of students.
We offer you exceptional flexibility in your work schedule: indeed each week we send you our lesson offers on the days you are available and each time you accept or decline them.
We offer you a competitive salary.
Before applying we ask that you check you meet the following criteria:
You are a native speaker from the UK, USA, Canada, Australia or New Zealand

You have at least a Bachelor's degree
You have an international teaching certificate e.g. TEFL, TESOL, CELTA or DELTA
You have at least one year experience teaching English as a foreign language
Experience teaching online is a plus
You have a good quality computer with microphone and webcam (we recommend a headphone)
You have a good internet connection
How to apply:
Create an account on our platform and fill in our application form

Send us your resume
Send us a short video introducing yourself (5 minutes maximum)
Join all the other documents that we will be asking for
Please make sure your application is complete as the non complete ones will not be reviewed
Have fun teaching with My Maple Tree !
My Maple Tree Platform:
We are a young educational platform whose purpose is to help English learners around the world, improve their oral skills in English.
We have two groups of learners, adults and teenage learners from 12 to 18 years old.
Our learners take one to one classes with our teachers, who encourage them to speak, and give them the practice they need to progress and become fluent in English.